Nikki Ludke is a junior in high school and has always had a passion for helping others. She loves nature, in all its many forms, as well as music, and the arts. Growing up in a muti-cultural family she learned to appreciate differences at a young age. She is strong willed and fights for what she believes in. She hopes that through her work she can inspire and empower youth across the globe to make themselves heard.

​

Alisha Shaik is a proud and unapologetic Muslim-Indian-American. She is a co-founder of YAPC and serves on the YAPC board of directors as outreach coordinator. She is also the founder and president of Interfaith For Youth. As an activist in her community, she strives to raise awareness about sexual violence, islamophobia, and immigrant rights

.

Lylah Noel Schmedel is a proud feminist and a minority activist. She believes it is completely possibly together we can mold the future to into one that is just and holds limited hate. One just needs the perfect platform to do so, and March For Our Future is our first step towards that.
​

Mackenzie Nye is a youth activist and high school student from Berkeley California. She is a co-founder of YAPC and the social media coordinator for the organization. She is also the outreach coordinator for BHSSH, an organization that works towards changing the culture of sexual harassment at Berkeley High School and beyond. In addition, she strives to bring awareness towards social justice issues in her community by organizing and participating in peaceful protests. She is a proud liberal who strives to make the world a better place.

​

Anmol Kaur Dhillon is a Punjabi and Sikh first generation American. Living in the Bay Area she is often caught in the fight against Sikh Islamaphobia, gender discrimination, and drug abuse. She is a part of HEART Women & Girls, The American Cancer Society, Interfaith for Youth, and now the YAPC Board of Directors.

Maria Klara Izidoro Ventura

Maria Klara is a a Senior at Encinal High School.
She's from Brazil and have been in the US for several years. Maria has done many work to encourage black women to speak against racism and sexism.
Passionate about social justice, she hopes to encourage immigrants youth to fight for what they believe is right, without being afraid.

Hariel Colcol is a proud filipino and youth activist. An avid campaigner with an emphasis on racial and gender issues, he believes that just and fair social change begins in not just our future's leaders, but every individual determined to make a change. With the need to cultivate these leaders, March For Our Future is the perfect platform.

Powered by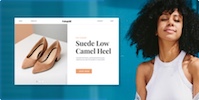 Create your own unique website with customizable templates.